If you are looking for a specific Dove Song Dairy product that these stores do not stock, you can special order it through any of these proprietors.
Dove Song Dairy Farm Store
108 Seigfried Rd
Bernville, PA
Thursday & Friday | 9am-7pm
Saturday | 10am-5pm
Eagle Point Farm Market
(Goat Cheese, Soap, Kefir)
eaglepointfarmmarket.com
853 Trexlertown Rd
Trexlertown, PA  18087
(610) 395-8620
Healthy Alternatives
(Goat Milk, Cheese, Yogurt & More)
www.healthyalt.com
7150 Hamilton Blvd
Trexlertown, PA  18087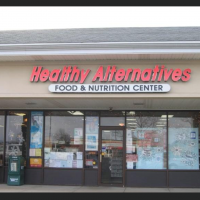 Healthy Habits Natural Market
(Milk, Chicken Eggs, Cheese, Yogurt & Kefir)
healthyhabitsnaturalmarket.com
1120 Centre Tpke (Route 61 South)
Orwigsburg, PA
570-366-2620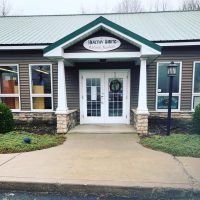 Click here to View Multiple Locations
Douglassville Store
1139 Ben Franklin Highway East
Douglassville, PA 19518
610-385-1588
Downingtown Store
150 East Pennsylvania Avenue
Downingtown, PA 19335
610-873-8225
Kimberton Store
2140 Kimberton Road
Kimberton, PA 19442
610-935-1444
Melvern Store
429 East King Road
Malvern, PA 19355
484-324-2800
Ottsville Store
239 Durham Road
Ottsville, PA 18942
610-847-2419
Collegeville Store
222 E Main Street
Collegeville, PA 19426
Wyomissing Store


810 Knitting Mills Way




Wyomissing, PA 19610
Local Leaf Market
(Goat Milk, Goat Cheese, Goat Yogurt, Goat Milk Soap, Goat Meat & Duck Meat)
3071 West Philadelphia Avenue
Oley, PA  19547
www.localleafmarket.com 
Nickle Mine Health Foods
(Milk, Egg, Cheese & More)
2123 Mine Rd
Paradise, PA 17562
Shady Maple Farm Market
(Milk & Chicken Eggs)
www.shady-maple.com
1324 Main Street
East Earl, PA 17519
717-354-4981
If you would be interested in carrying our products in your business, please contact us for more information by calling (610) 488-6060 or emailing info@dovesongdairy.com.  If you carry our products & are not listed, please contact us and let us know.